The New England Booster Club Raffle Winner for April 1st is Amber Dworshak - Dickinson - $100.00! Good for you, Amber!!!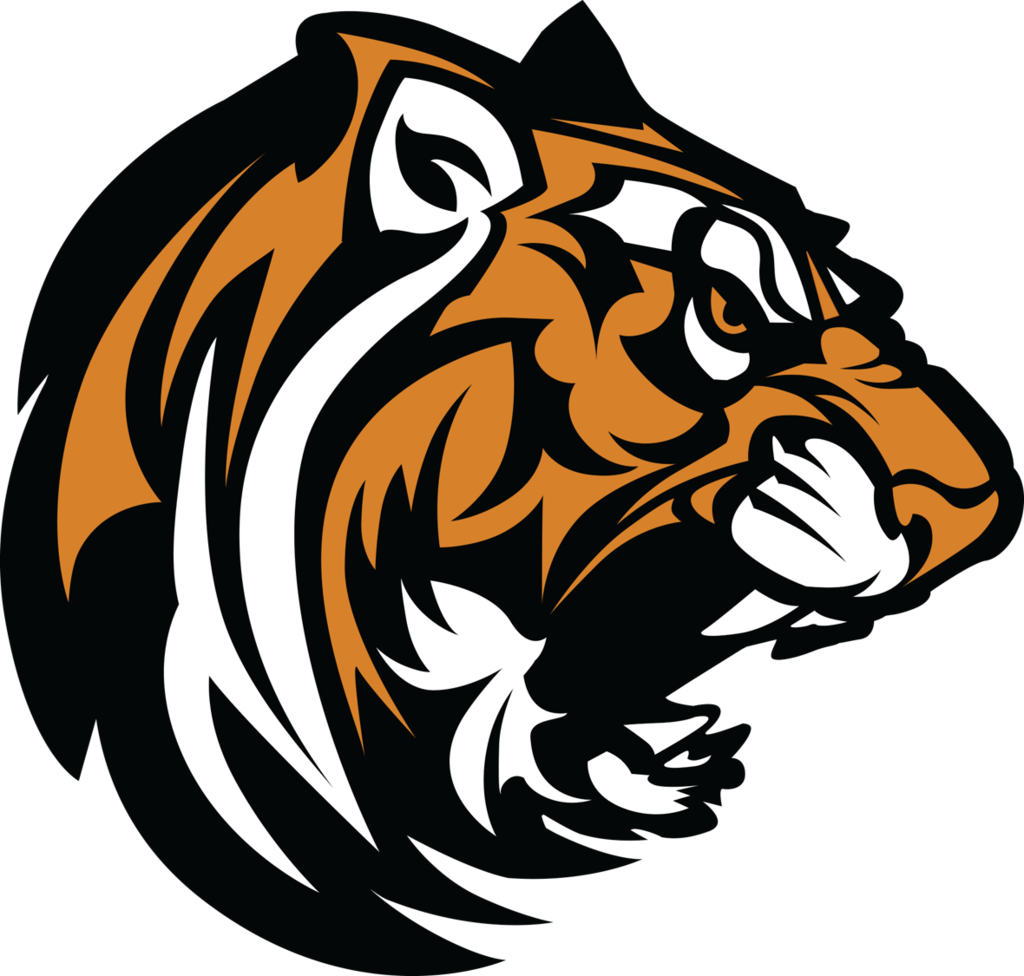 Sample to which Jess Johnson refers to in the previous post.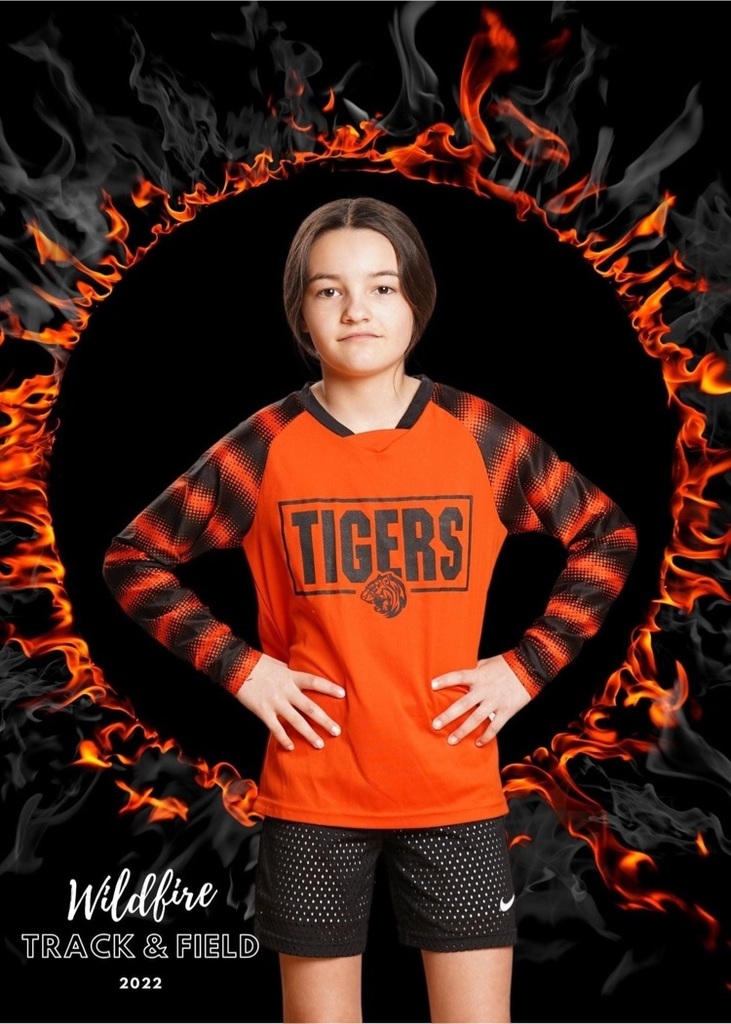 Attention!! Mott-Regent- New England WILDFIRE 2022 Track & Field Team Here is an example for the sports photos that will be offered to Track & Field athletes. For a variety of logistical reasons, I will be offering a "composite style" picture as seen here versus something on the field. (Sorry I did not have a MRNE jersey or athlete available to make the example picture) 🔥New England Students are scheduled for photos April 6 🔥Mott/Regent I hope to have a date for your photos ASAP and will post that then If you participate in relay, throwing, jumping or hurdles - we can possibly incorporate an applicable prop in the photo and I will talk to coaches about having those on hand during photos. All ordering will be done online, AFTER photos are taken. Prints and products will ship directly to your home. No order forms needed. If you have questions, feel free to shoot me a message and I'll do my best to respond ASAP. Best!! Jess Johnson 701-541-3930

Congratulations to senior Nathan Kaufman for qualifying for the state track meet with a throw in the javelin of 161'8"!

The spring drama performances have been moved to 6/5/22 at this time. They will no longer be on 4/24/22. Rehearsals will be 4:00 to 6:00/6:30 at the Memorial Hall in New England Monday's and Friday's. There will most likely be more rehearsals in late May and during show week.

There is no volleyball practice tonight for the elementary girls.

The girls volleyball game tomorrow, Thursday, March 31st is just 5th and 6th grade and will start at 4:30.

On Monday at 2:45 p.m., the FFA is having a brief Tractor Parade. Students will be standing out on the sidewalks of the school to watch and will be allowed to leave afterwards. Parents are welcome to attend the parade and pick up their children afterwards. Please expect buses to be dropping your child off about 15 minutes earlier than usual. The FFA is having dress-up days this week. Monday is wear your favorite tractor color. Tuesday is dress as a farmer or rancher. Wednesday is dress up like our FFA adviser Mr. Krebs. Thursday is wear red, white, and blue. Friday is wear blue and gold.

The Varsity Track meet scheduled for March 29th has been cancelled.

The track meet in Bowman scheduled for Tuesday, March 29 has been cancelled and will not be made up.

The New England Booster Club Raffle Winner for March 18th is Brad Greff - Mott - $100!!! And the March 25th winner is Kayleen Thorstenson - New England - $100!! Thanks for your support and CONGRATULATIONS!!!!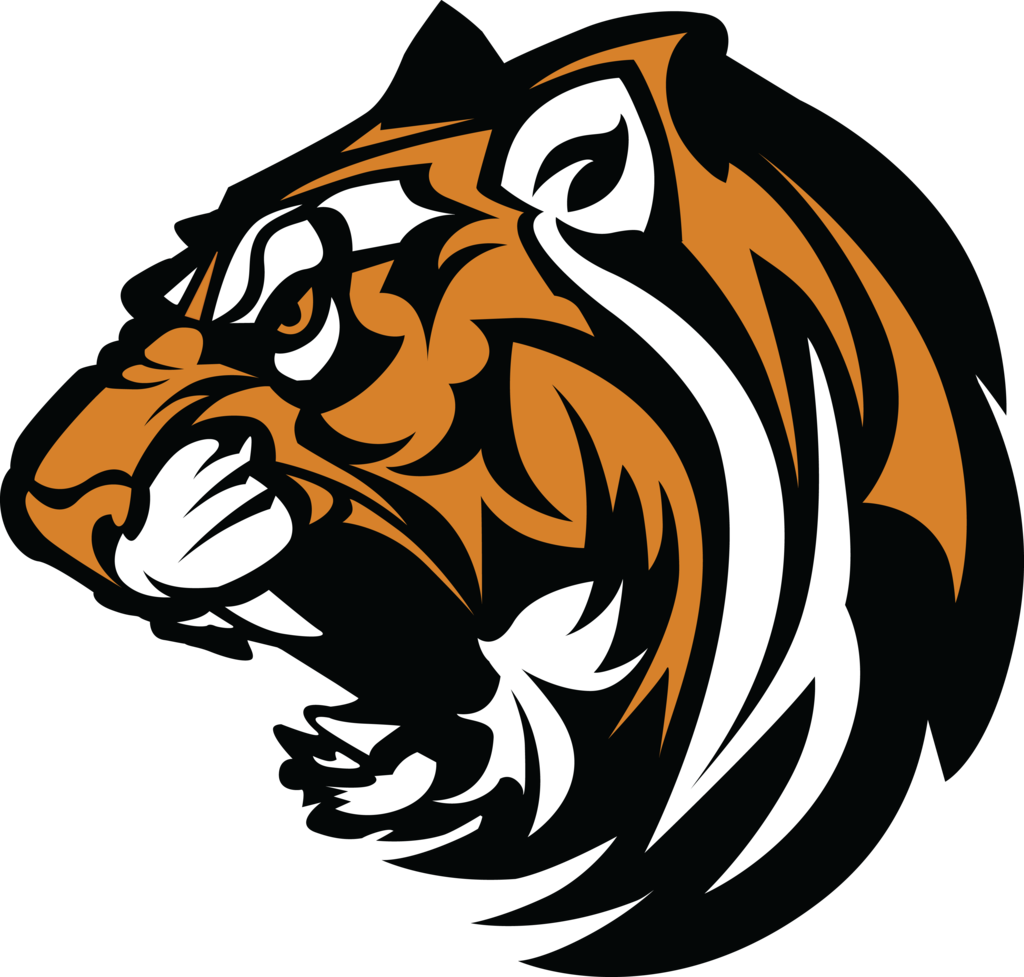 Boys Basketball Skills Development Camp information.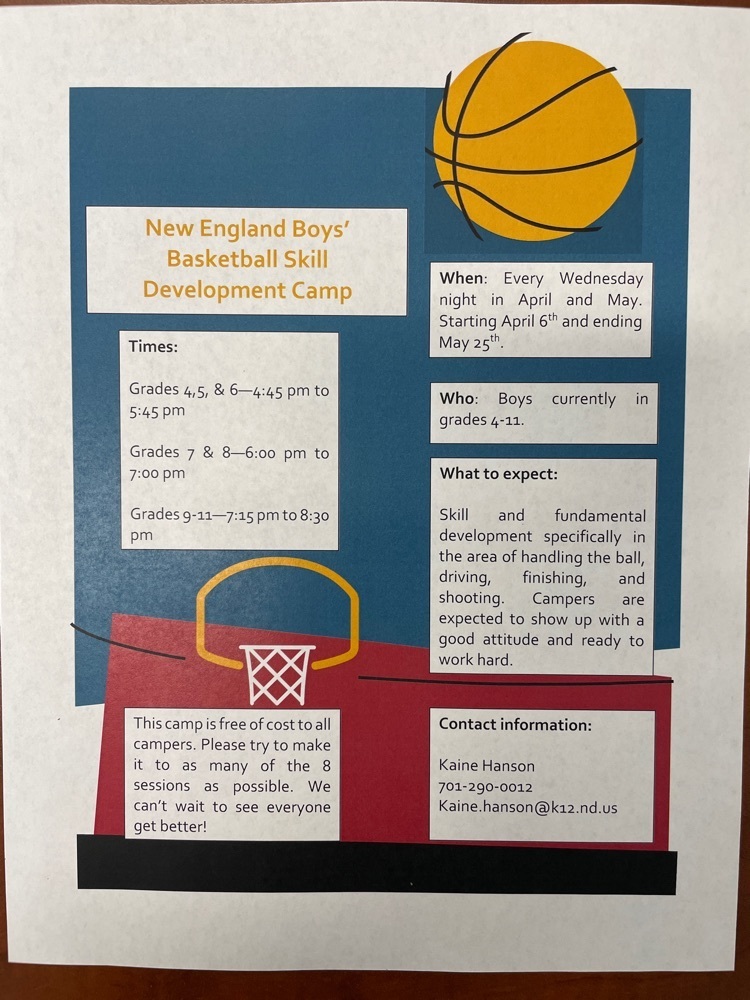 On Monday 3-21 our FFA Chapter competed in the state agronomy, Ag sales, and livestock judging events. Congratulations to all students on a job well done.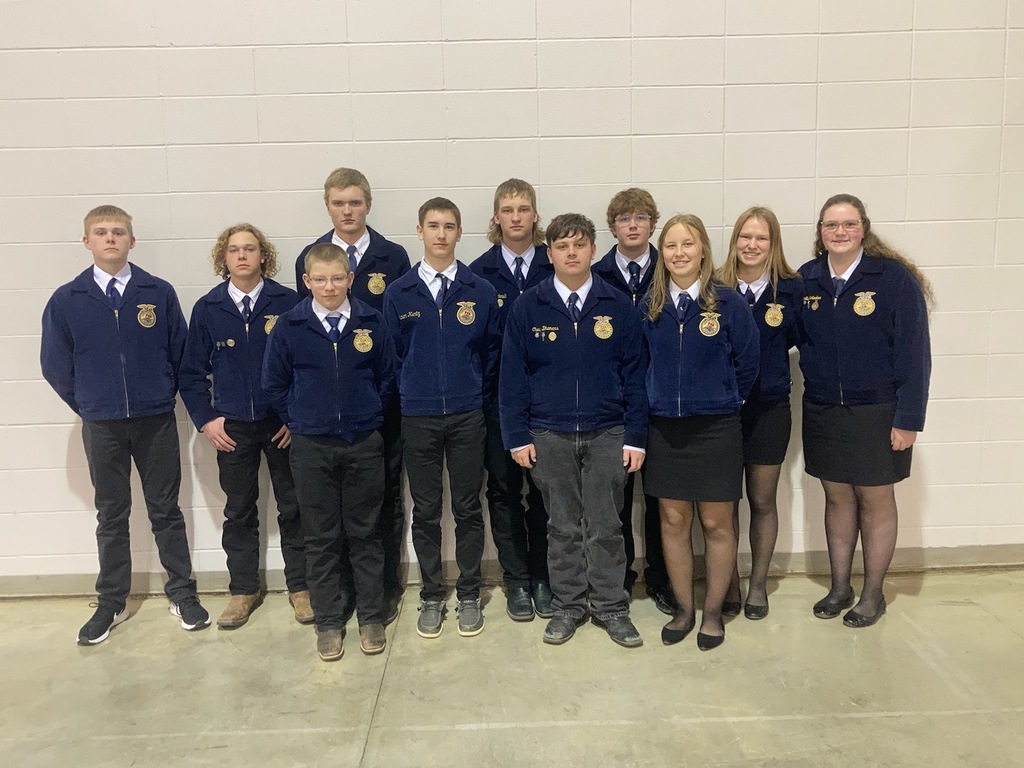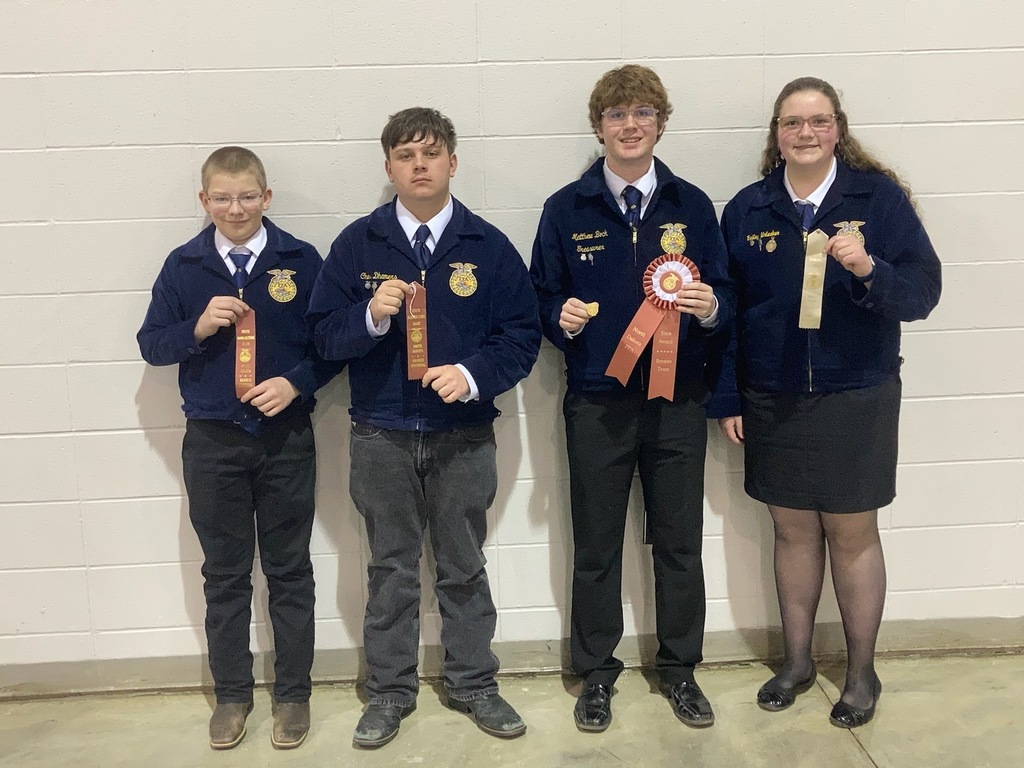 NEPS drama spring play will have rehearsal tonight, 3/21/22, from 3:15-4:30 or 5:00 PM and tomorrow, 3/22/22, from 3:15 to 5:30 or 6:00 PM A more concrete rehearsal schedule will be decided at rehearsal tomorrow.

The following opportunity is NOT affiliated with NEPS. Please contact Linae at 701-323-2911 or
linae.enockson@sanfordhealth.org
to learn more or to register: Career Explorers: Nursing Camp will be held Monday, April 25 from 9:00 to 3:15 (CDT) in Bismarck. It is an interactive, educational experience for students in grades 6, 7 or 8 with an interest in nursing as a career. There will be hands-on activity stations and simulation. Lunch is provided. The cost is $29 and is limited to 20 students. You must pre-register. If your student wishes to attend, you are responsible for transportation. Your student would not be marked absent for the day but would be marked as attending a field trip,

New England Public School would like to officially welcome Miss Bridgette Reiss to our elementary teaching staff for the 2022-2023 school year. Miss Reiss is a native of Killdeer and will be graduating from Dickinson State University this May.

Results from the Region X Band Festival today: Cherokee Warnecke received a STAR rating on her timpani solo and will be heading to the State Music Competition in May! The New England 7-12 Concert Band received two STAR ratings on their performance today which placed them among the top bands in our region. Congratulations to Mr. Heupel and his students!

The New England Booster Club Raffle Winner for March 4th is Nicole Sott - Hettinger - $100! The March 11th Raffle Winner is Gary Stang - Regent - $100! Congratulations to both of you!!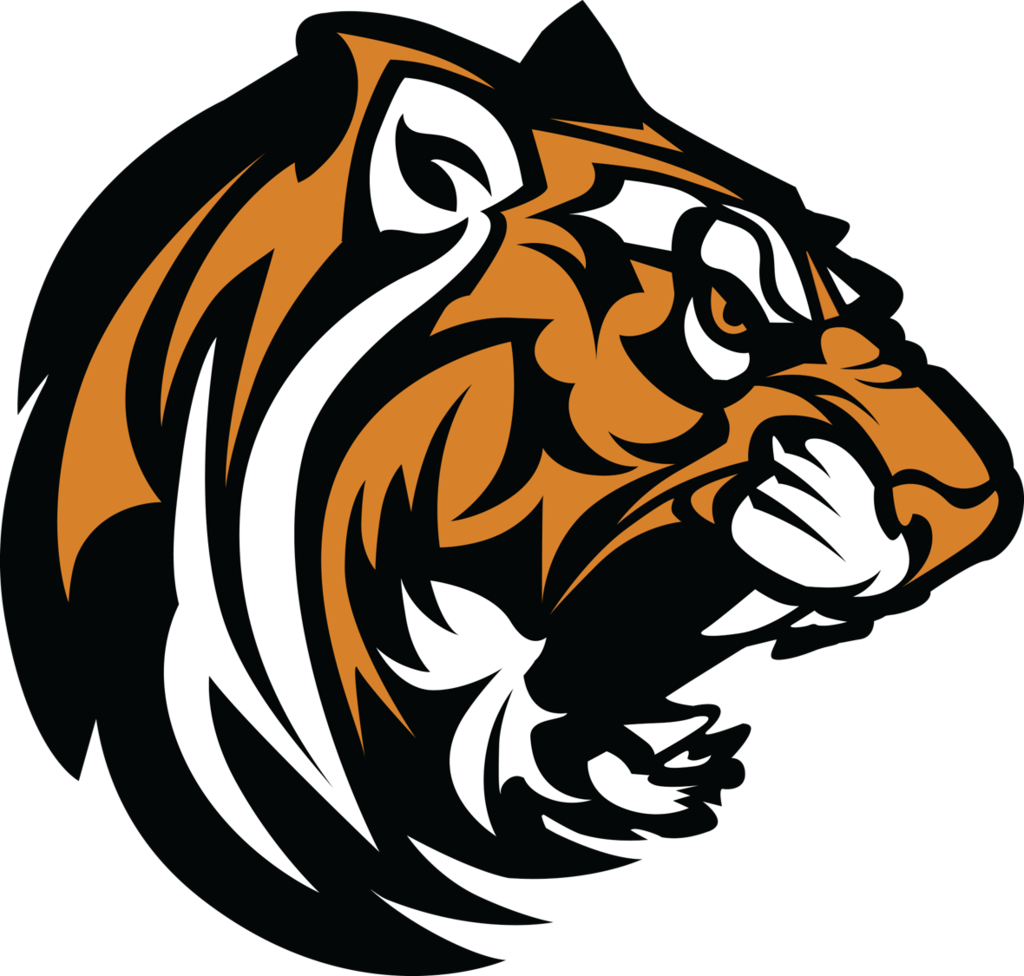 If you have a child with a birthday that falls between August 1, 2017 and July 31, 2019, he or she is eligible for next year's preschool classes. The free screening day is scheduled for Friday, March 18 at New England School. YOU MUST SCHEDULE an appointment between 8:30 a.m. and 3:00 p.m. Please call the school at 701-579-4160 ASAP! If your child is on our census, you also received a packet in the mail with the information.

There is also an opportunity for an individual one-day football camp at UND in Grand Forks for students entering 9-12 in the fall. The dates are June 16 & July 16. Please register using the following link:
https://fightinghawks.com/sb_output.aspx?form=1119