We still have numerous locker room lockers with items in them. Our maintenance staff will be starting to clean them next week. Any items left in lockers, after this week, will be donated. Please have your student check their lockers before Friday, July 1st.
This past week our FFA chapter attended the state FFA convention on NDSU campus in Fargo ND. If you see any of the students, please take a moment to congratulate them on a job well done.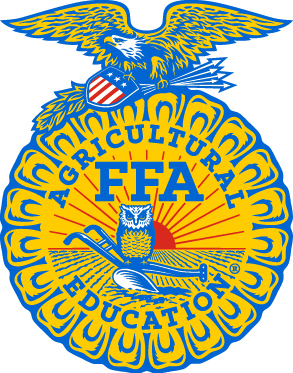 All students attending FFA State Convention in Fargo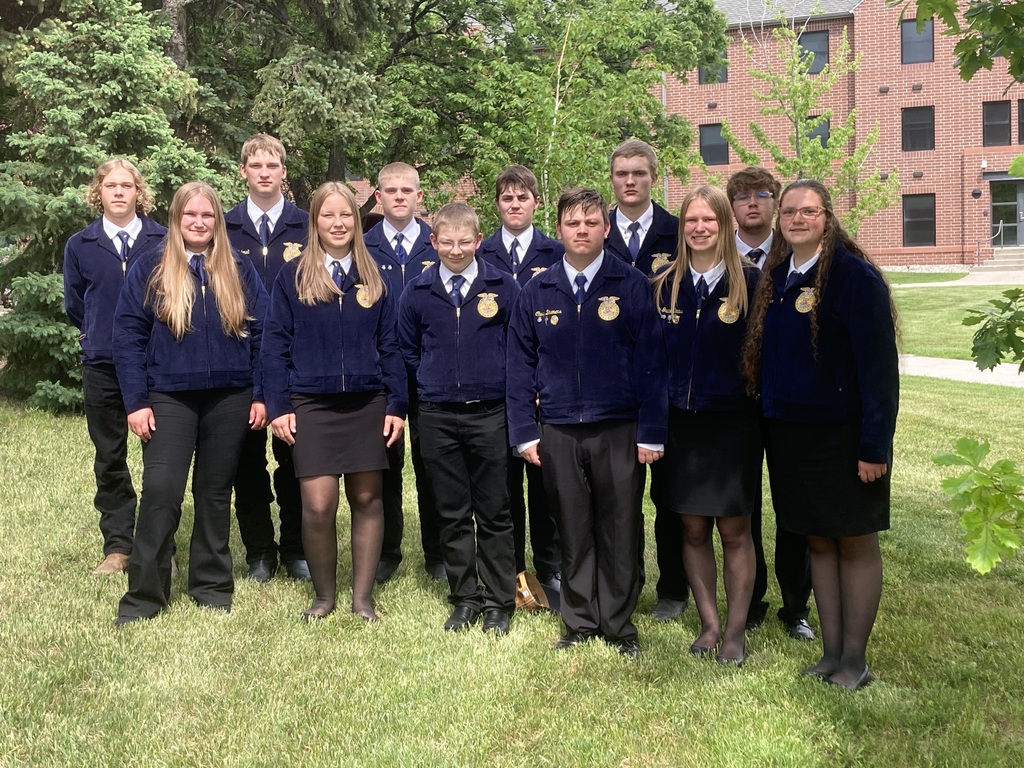 Meats Judging/Nursery Landscape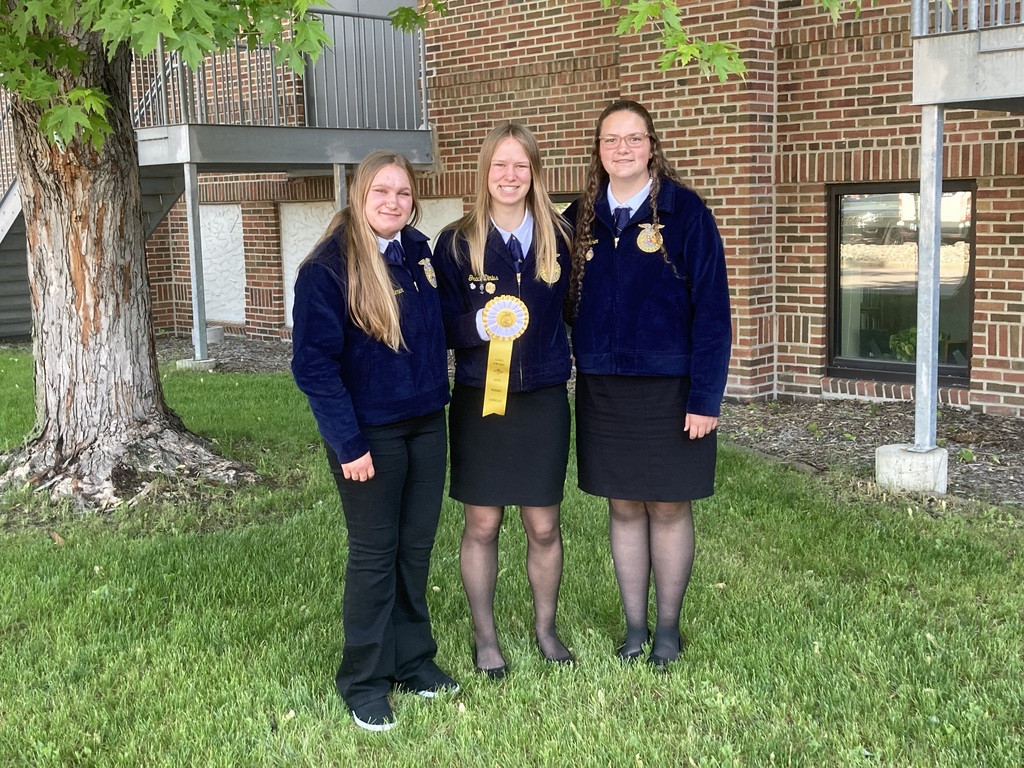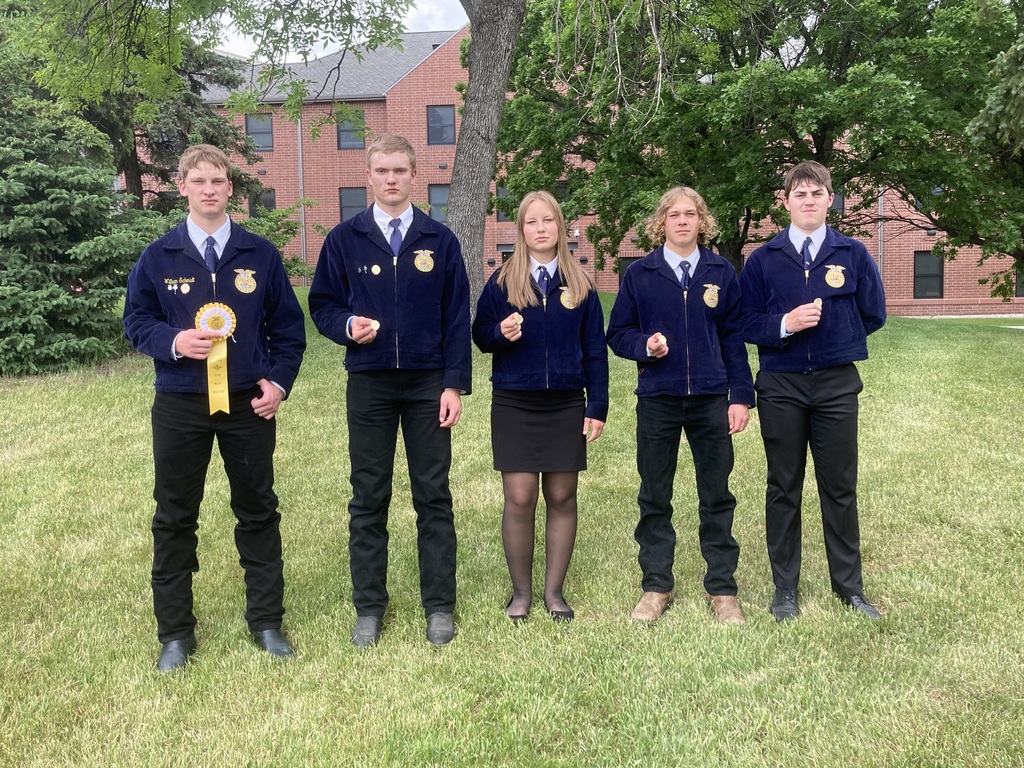 Floriculture, Official Delegate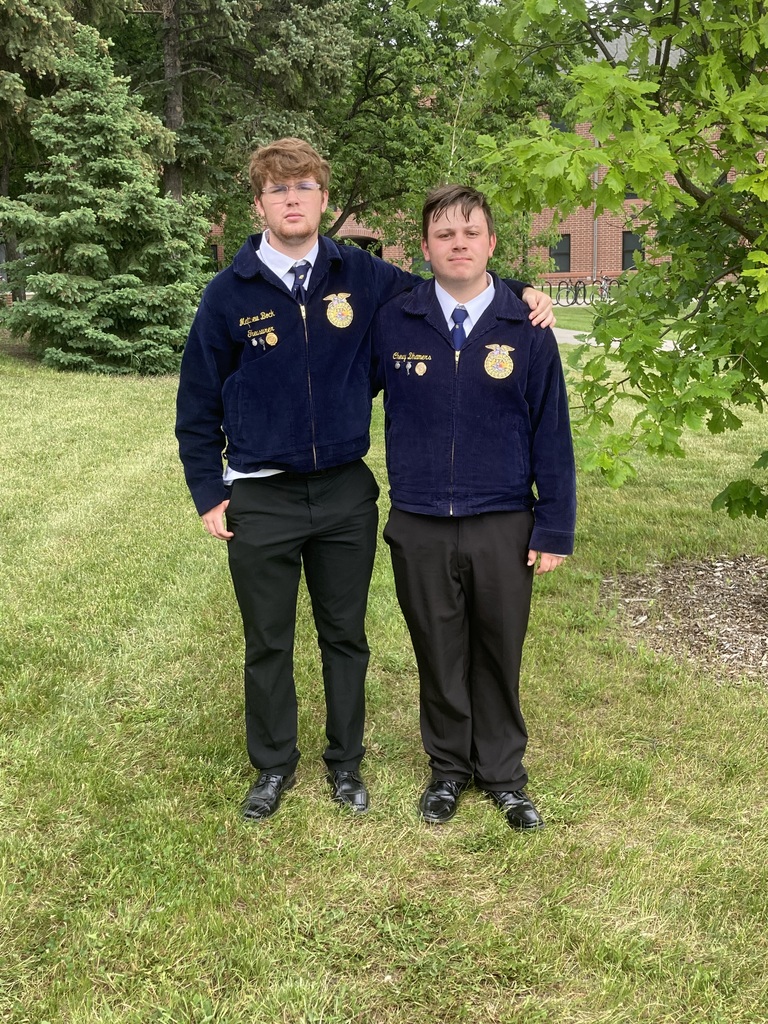 Officer Books-Secretary and V.P.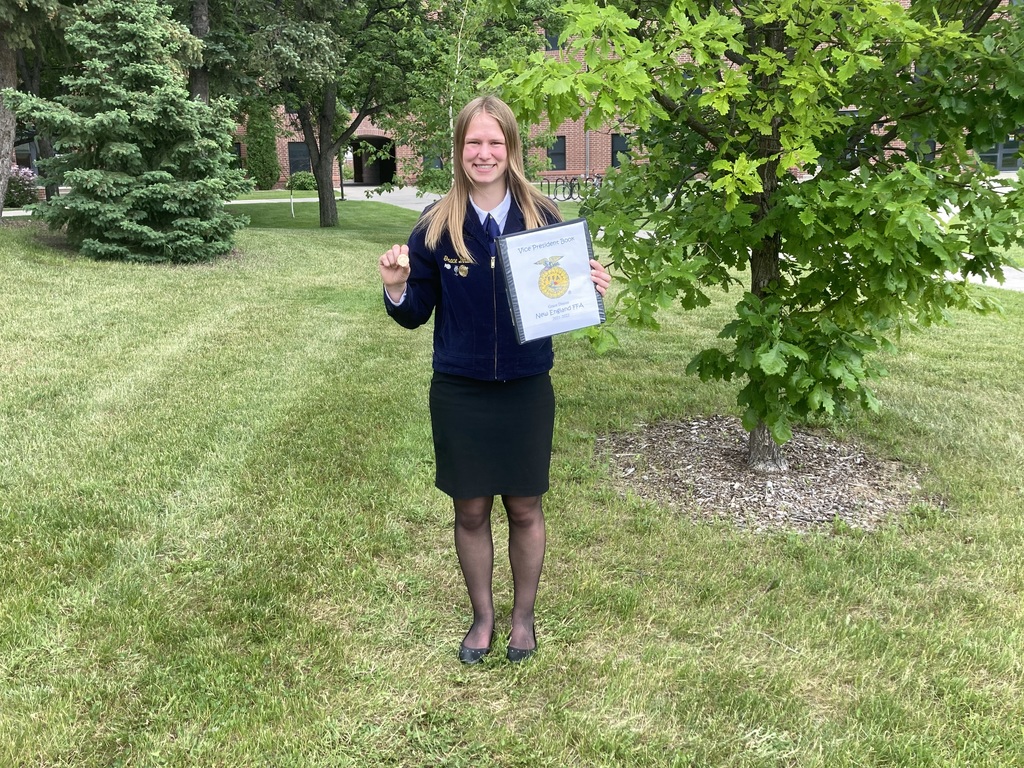 Intermediate Ag Mechanics/Advanced Ag Mechanics/ENR Teams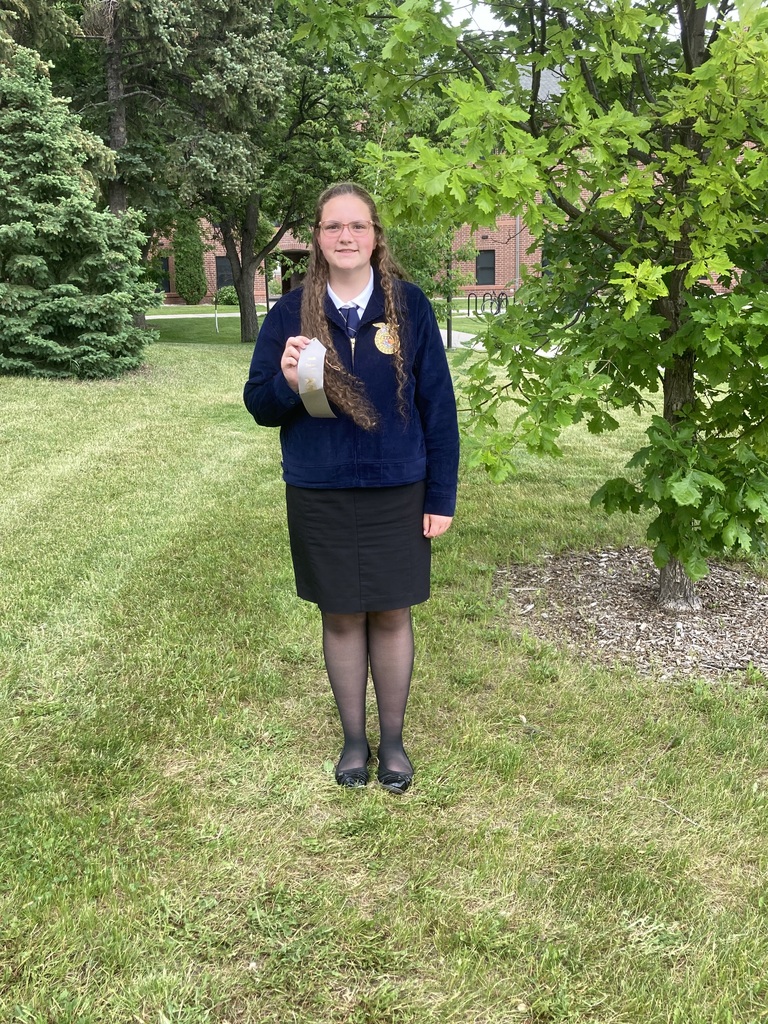 Congratulations to our national qualifier in courtesy corps! He has earned the opportunity to represent ND at national convention.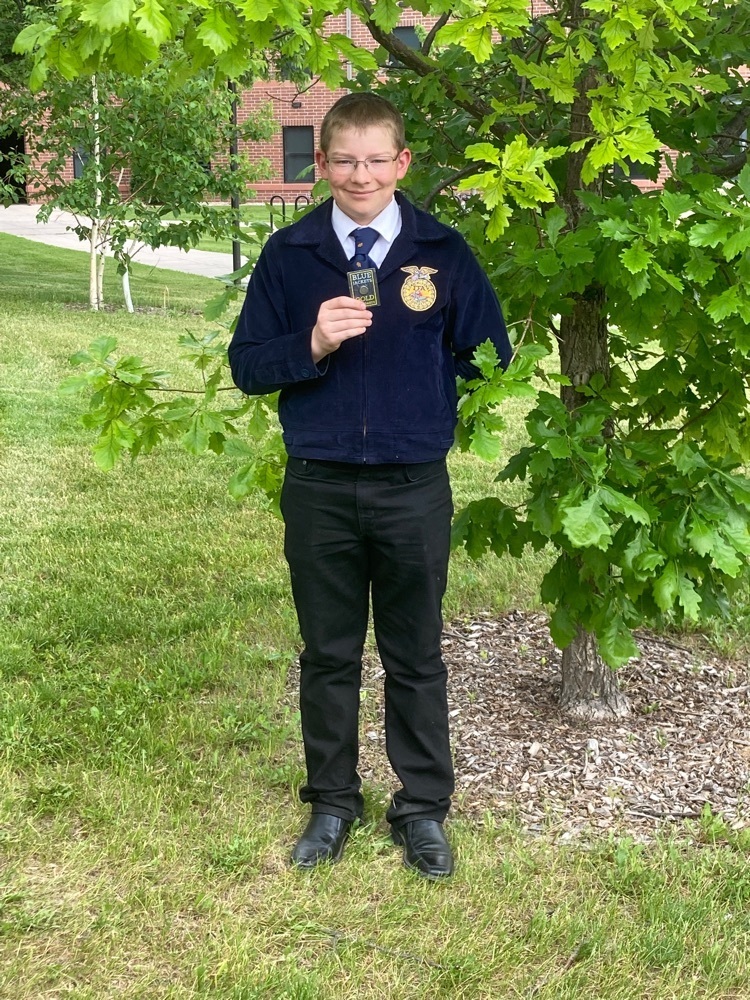 The FINAL rehearsal for NASHVILLE is on Friday, June 10 in South Heart from 3 to 5 PM. The bus will leave at 2:00. Everyone NEEDS to be present at this final rehearsal before we leave Saturday morning. Thank you!
Congratulations to our 2022 State FFA Agricultural Mechanics Champion!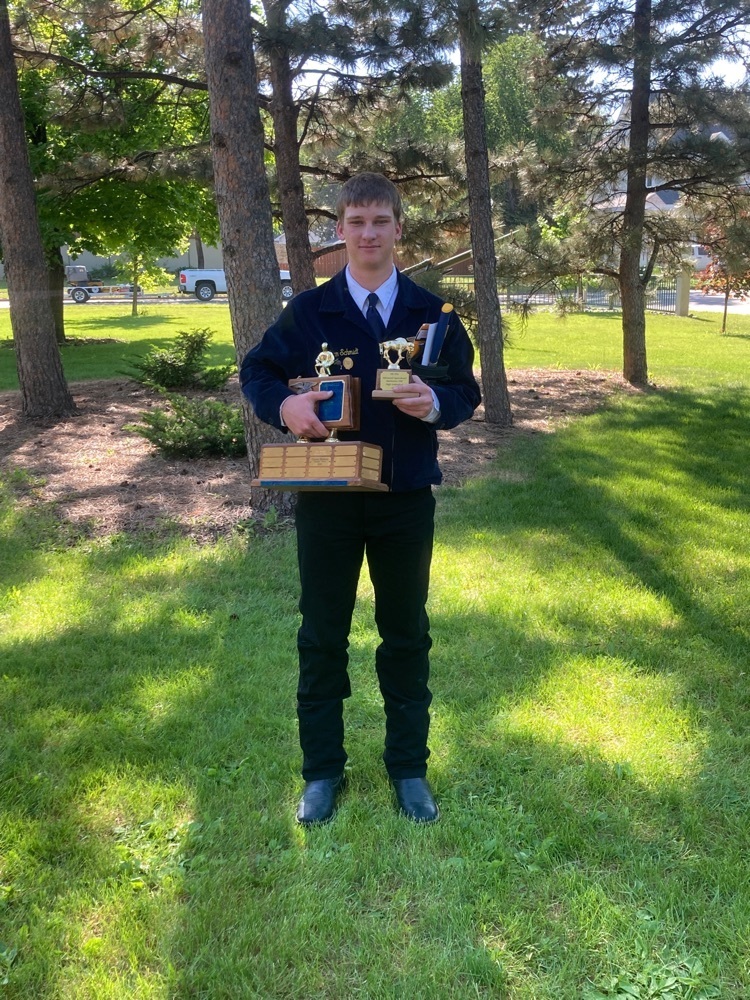 Remember the drama club's performance is.this Sunday at 1::30 PM and 5:30 PM. Reserve your tickets with Sara Krebs, Kyra Frank or Adrien Kathrein. Tickets may be purchased at the door as well. The 5:30 showing is a dinner theater. Unless you reserve your tickets, you are not guaranteed a meal. .

There will be NO drills and skills for girls basketball on Saturday, June 4th. The final two drills and skills are Wednesday, June 8th at 5 pm for grades 1-3 and 6:15 for grades 4-6 and Saturday, June 11th at 1:30 for grades 1-3 and 2:45 for grades 4-6.

Graduation will be at 1:00 p.m. in the new gym on Sunday, May 29. It will look a little different because there is no stage. The actual ceremony will be taking place on the floor where the seniors will be seated. Reserved seating is located in the bleachers this year. After seating the seniors' family members, there are 130 reserved bleacher seats left. If the GENERAL PUBLIC would like to reserve some bleacher seats, please contact the school office at 701-579-4160 from 1:30 p.m. until 4:00 p.m. TODAY, Friday, May 27.

Happy first day of summer vacation! Today at 8:00 a.m. (in a a half-hour), we are sending off our state track students: Nathan Kaufman, Keziah Erickson, Justin Kathrein, Noah Madler, Brock Ehlis, Tallen Binstock, Sopie Olsonawski, Gage Madler & Eli Hoerath. They will be escorted down Main Street and out of town if you would like to join in with some honking or waving as we wish them the best!

All are welcome to attend the Grades 7-12 music awards and concert beginning at 6:00 p.m. tonight. Kindergarten celebration kicks off tomorrow at 8:30 a.m. Join our seniors and the kindergarten in their ceremony tomorrow. Elementary awards follow. NHS induction ceremony is at 11:45 a.m. tomorrow followed by Grades 7-12 awards. Please take time to go through lost and found located outside of the new gym. Lost items will be donated after Friday.

Congratulations to Hayley Bollinger, Alixander Covert, Brock Ehlis, Sophie Olsonawski, and Bailey Urlacher who are the newest inductees to the National Honor Society from New England School! They will be inducted at 11:45 a.m. on Wednesday. The sophomore members of the honor society serve as our ushers at graduation.

Grades 1-6 GIRLS have Skills Development Camp TODAY from 2:00 to 3:15 in the OLD GYM. BOYS' basketball skill development sessions are at the following times this Wednesday, May 25th: Grades 4 and 5: 2:00-3:15 pm. Grades 6-11: 3:30-4:45 pm. The New England Park Board will be having its annual Tiger Hoops Basketball Academy for STUDENTS CURRENTLY in Grades 1- 12 this summer. Registration forms are available in the front of Julie's desk at the school. Have your kids take one on the way out of school or parents can pick one up at the music concert on Tuesday.

New England Girls Basketball Skill Development Camp at the OLD GYM for Grades 1 through 6 will be from 2:00-3:15 PM THIS TUESDAY, May 24.

Band 5 & 6, Band 7-12, and Choir 7-12 will have a concert on Tuesday, May 24, at 6:00 p.m. in the new gym. The evening will begin with a brief music awards ceremony for music students in grades 7-12. Band 7-12 is asked to be present at 4:30 p.m. for pictures. Choir 7-12 should be at school by 5:00 p.m. for pictures. Band 5 & 6 should come to the music room at 5:30 p.m. when warm-ups will begin.

The buses run at 2:00 p.m. next week. Wednesday is a day of celebration and awards ceremonies. Families are invited to attend, and their students are welcome to leave early when their respective ceremonies are over. If your children leave with you, please check out with their teacher and the office. Please keep in mind that all times are approximate once we get underway. Kindergarten celebration is at 8:30. First grade will be at 8:50. Second grade will follow at 9:10 a.m. Third grade will begin at 9:30 a.m. Fourth grade will start at 9:50 a.m. Fifth graders are at 10:10 a.m. Sixth graders will be at 10:30 a.m. There will be peanut butter and jelly sandwiches available at lunch for the kids who are around. The National Honor Society Induction ceremony will begin at 11:45 a.m. followed by awards for grades 7-12 at noon. The buses will be available at 2:00 for any students requiring transportation. If you know your child will NOT be riding that afternoon, please inform the office and the bus driver.